Recently, customer from Israel required to test VR30 roll label cutter with his own artworks and PET adhesive rolls.

Four artworks as 3.2mm diameter circles, 5mm diameter circles, 30mm diameter circles and"babosh."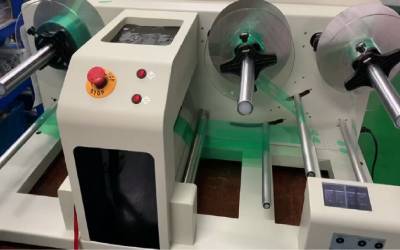 Customer wants to make pre-cut PET stickers instead of cutting on printed materials.
After adjusting blade tip length, cutting force and calibration, all of four artworks processed perfectly one by one.
VR30 roll label cutter is perfect choice for short run orders, can be applied to various of materials such as glossy paper, PET, PVC, wall paper, etc. And it also supports pre-cut or contour cut to match personalized needs.