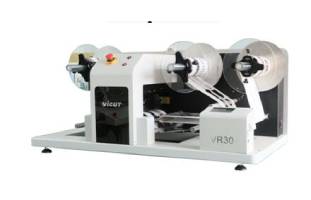 After several months of hard work, we upgraded the old version of our roll label cutter LCR to new function and appearance,we call it VR30.
The VICUT VR30 is the smart solution of digital label finishing for roll materials. Perfect for short-run label finishing, as well as pre-press sampling.
It allows label producers to die-cut labels with ease. It helps companies who are using pre-cut materials to save money by switching to continuous materials. Easy learning software will allow you to be up and running in minutes.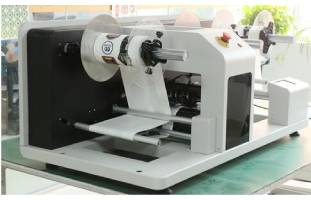 With the automatic waste-removal system, finished labels and cutting waste will be re-winded separately. A roll of ready-cut labels available for use in further conversion and application processes.
Convenient and Flexible Use.....
Cutout stickers and labels on virtually any substrate.
Using registration marks, VR30 is able to digitally die-cut any file.
Compact size and extremely quiet cutting allow it to be used in any environment.
Saving money by switching from precut label material to die-cutting after printing.
Easily Upgrade Your Business
VR30 is compatible with any roll printer. And its incredibly user-friendly software makes loading your image and creating a cutline extremely fast and simple.
Perfect for Short-Run Label Production
Featuring inline cutting and matrix removal, VR30 is the perfect choice for short-run label production.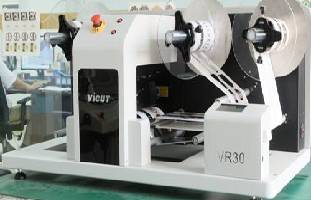 By the way, our dealers from Europe and Southeast Asia have already booked this new model roll label cutting machine. All of them prefer to promote the new sticker cutter positively and expect to get good feedback from the local market by the cutter's better stability and working performance.