With the falling of traditional die-cutting, digital die-cutting has been becoming the trend.

VICUT devotes to providing an integrated one-stop solution from printing to finishing.
l Convenient Digital Color Label Press ANY002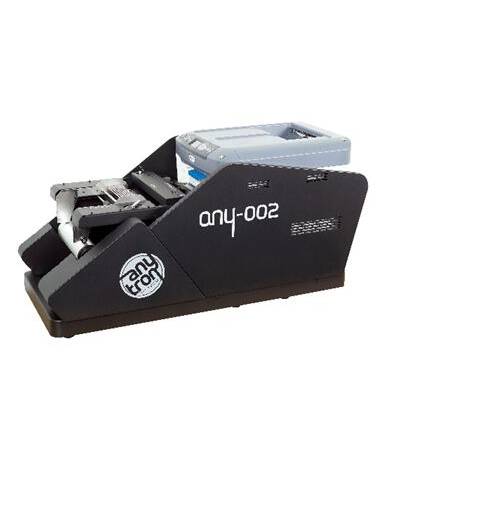 ü Faster output, faster delivery
ü High-resolution label printing
ü Prompt and convenient data processing
ü Effective and economical printing work
ü Interface and software
l Widely Applicative Roll to Roll Label Press VRP300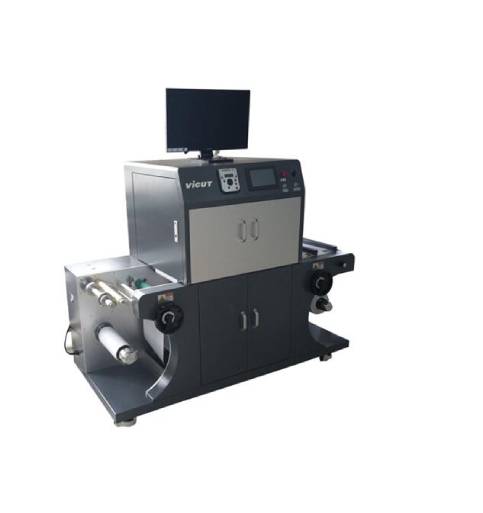 ü Precision colour control system, continuous print setting possible
ü 1200*2400 dpi high resolution
ü Speed up warm-up time to save energy
ü Automatic pin correction for best performance
ü Lowest temp for toner adhesion
ü Low print temp for more materials possibility
l Roll Label Cutter VR30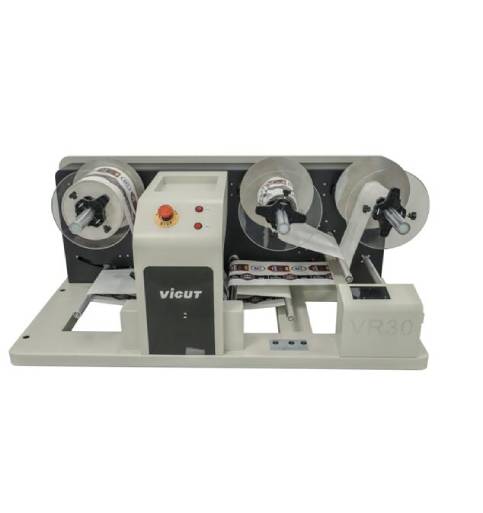 ü Compatible with any roll to roll label printer
ü 64bit operating system supported
ü Professional software Label Studio
ü Automatic contour cutting
ü High recognition to even low-reflection materials
ü Waste collect system
ü Satisfying cutting speed
l Roll Lable Cutter DBX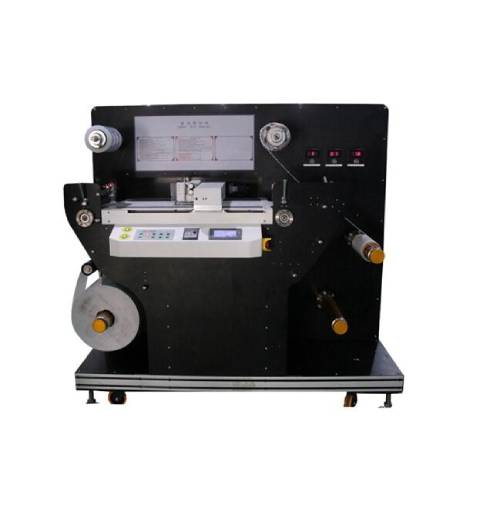 ü Web guide control system.
ü Split-cut for the long label.
ü Electric adjustable tension system. Easy to adjust the tension by adjusting the electric currency.
ü Kiss cutting & full cutting at the same time.
ü Lamination for extended label durability.
ü Imported rails, Mitsubishi motor, high precision.
ü Platform suction cutting system.Vacuum worktable by an air pump, suitable for kiss cutting and full cutting at the same time.
l Digital Laser Die Cutter VLD360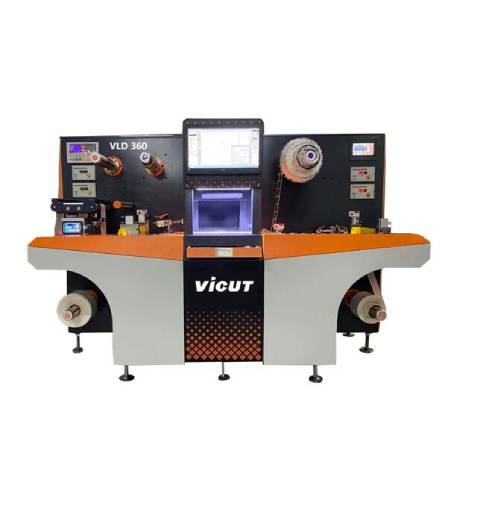 ü Can save mostly the cost for cutting board and the adjusting testing materials, when without cutting mould. Precisely location the operation system.
ü Fully operated by technology computer, not by human beings. The human can use the operation easily after half-day studying.
ü Functions: lamination, exfoliation, die-cutting, waste discharge, cutting in a sheet, etc.
ü Fastly running order, most up to small orders 50 per day.
By gathering and selecting, VICUT allows clients to have multiple choices.
Welcome to contact us to acquire more details.