As the exclusive dealer of Flatbed cutting plotter and Sheet cutting machine in India, Ashwin Enterprises has just completed its presentation at Print Expo from Sept.15th to 17th.
Vulcan SC350 , Vulcan FC500VC sold at site and signed strategic cooperation agreement with many clients. Address: Chennai Trade Centre, Chennai. Stall No C19/20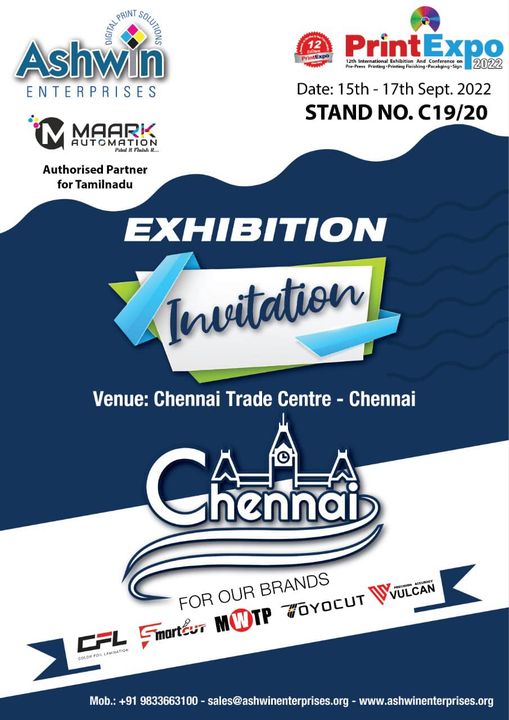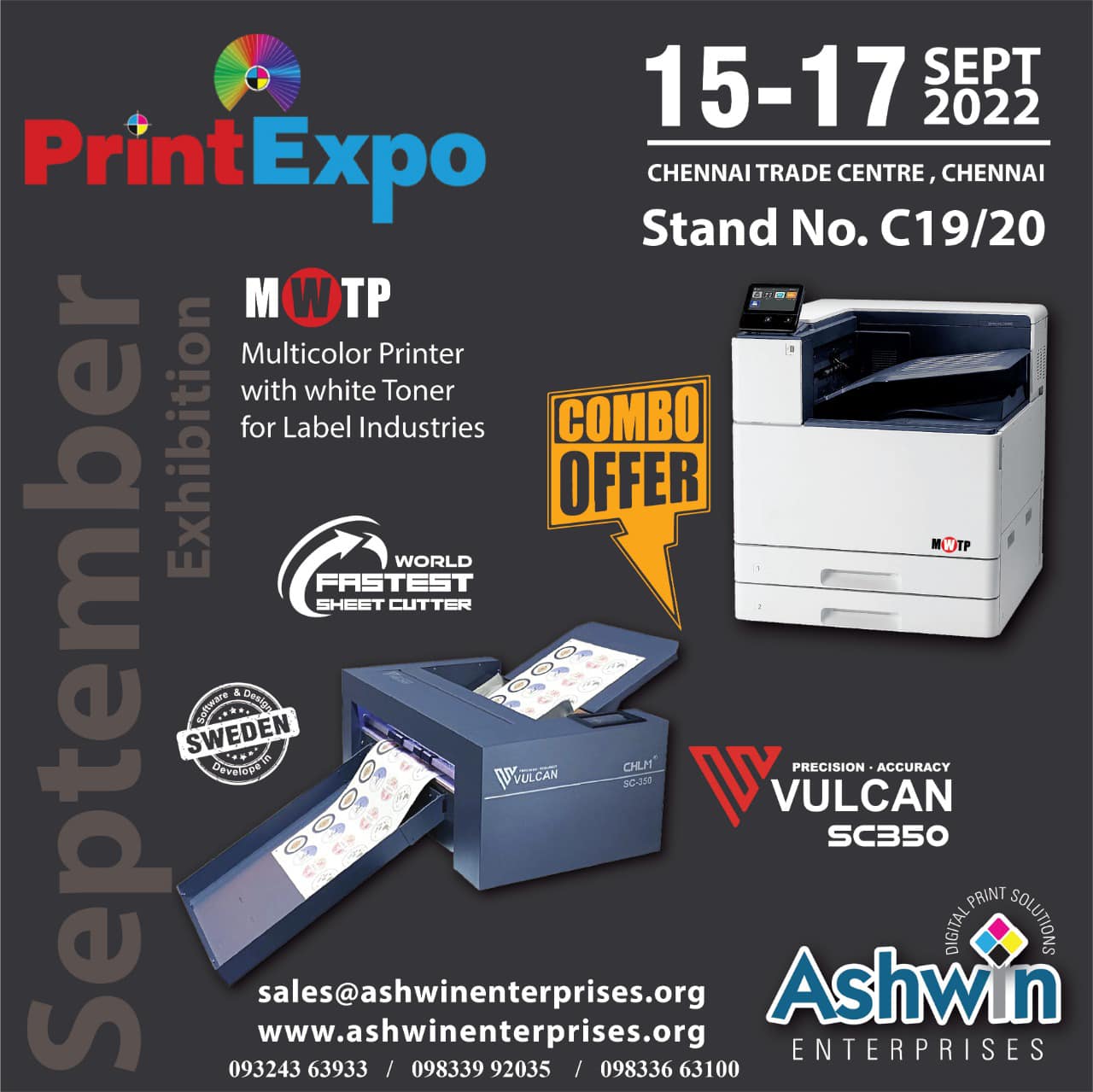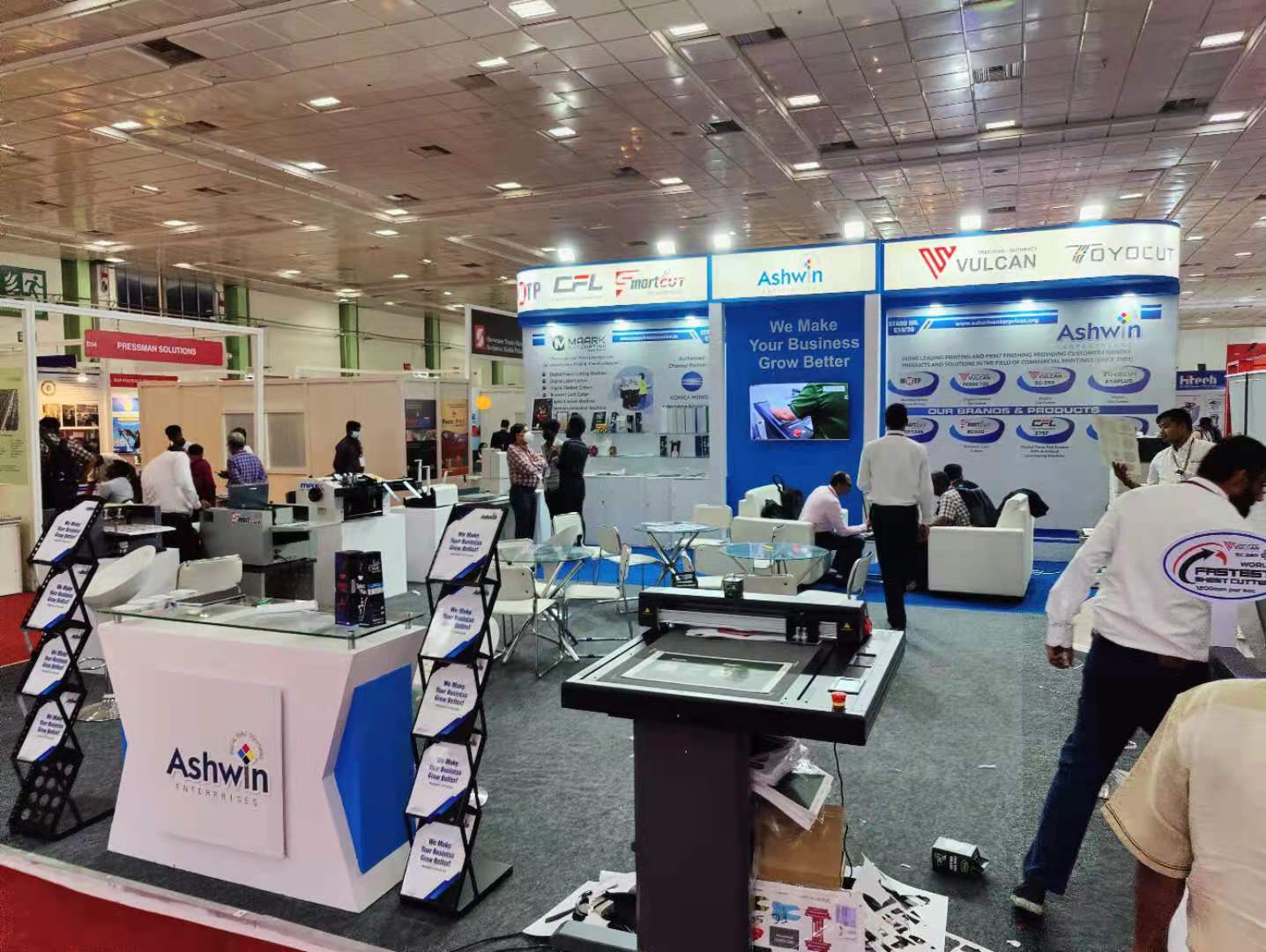 Ashwin Enterprises exert 100% effort on marketing offline all the time. It's very helpful for them(our dealers) to know the Vulcan machines better and deeper
also more and more customers know the Vulcan machines.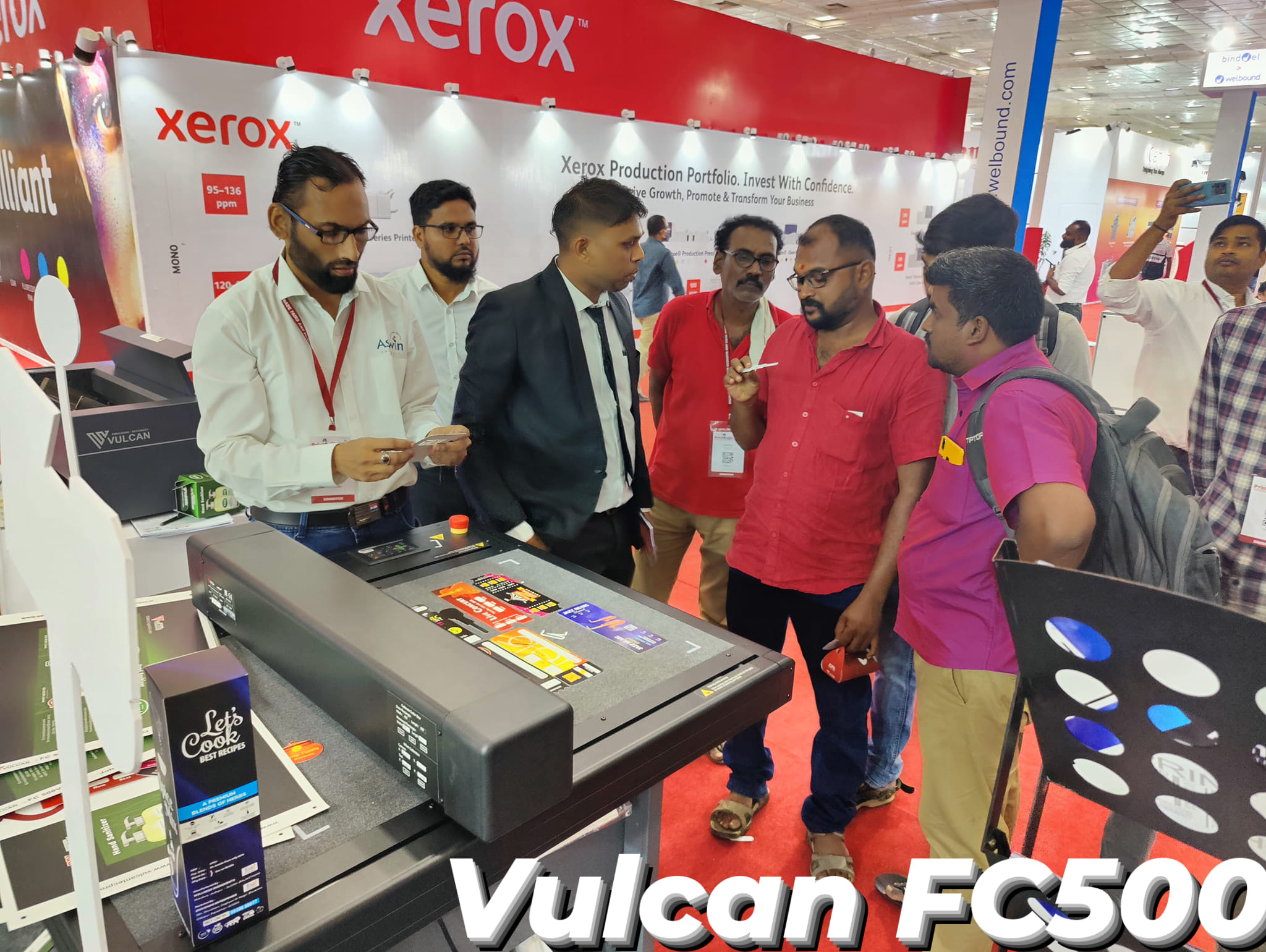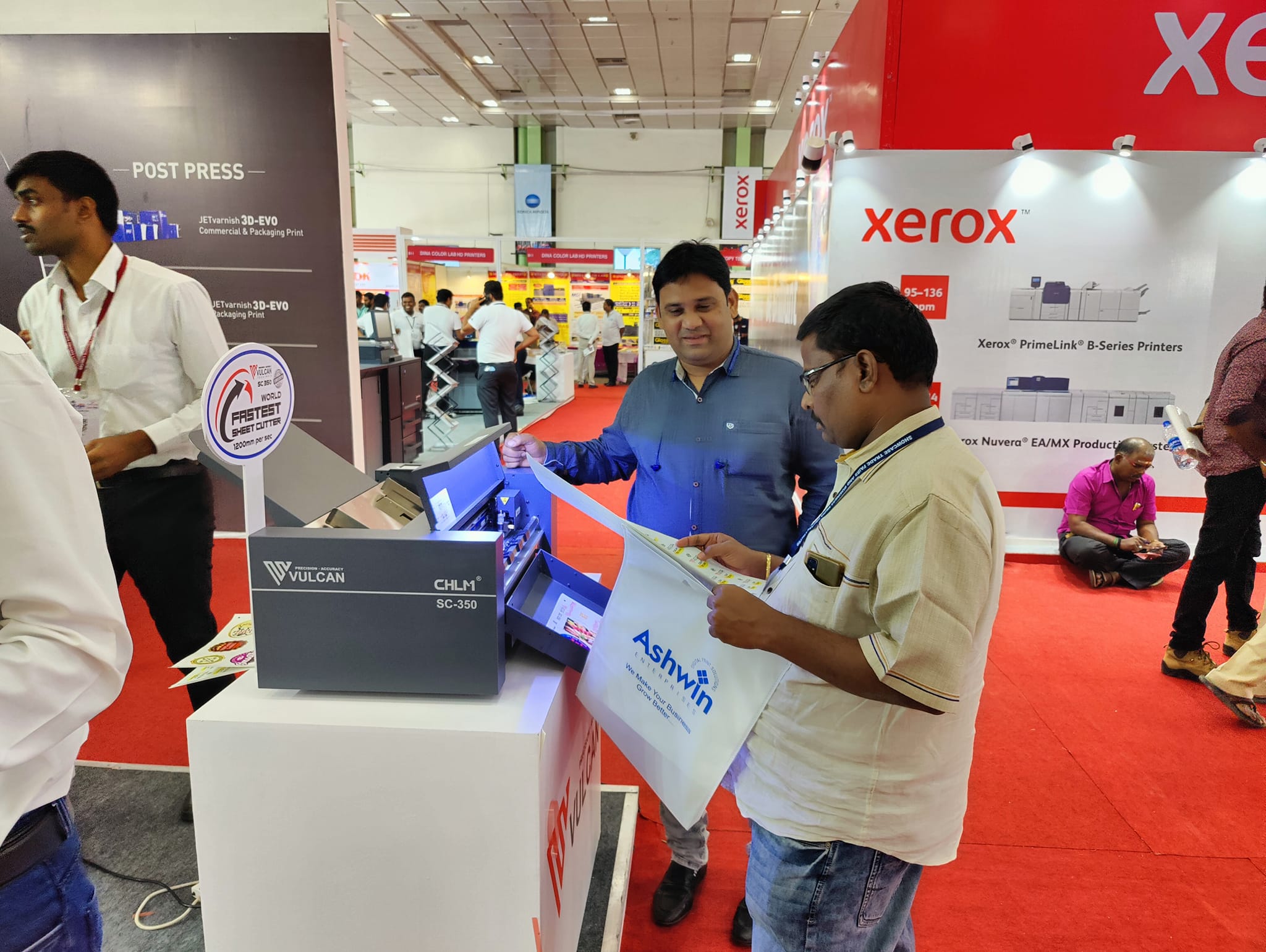 Vulcan SC-350 professionally designed UI allows for an intuitive and efficient user experience. Icons are well lit and easy to understand.
Navigation control is simple to use - easy toggle of navigation speed Oversized U-disk button to get you producing as fast as possible.
-Smart solution for the labeling industry.
-Automatic feeding system.
-Unattended operation.
-Stickers can be printed edge to edge on the media, even outside the registration marks.
This allows the maximum paper area to be utilized, saving you money.