Recently,our company launched an upgraded version of the VFC90 flatbed cutter with new look.
We have separated out the control panel,so it will be more convenient for user to operate,since it is higher than before.
Besides,the new version of VFC90 DTF flatbed cutter has larger conveyor table and more stable fuselage struction,so it can wider flexible material and will be more stable when cutting at higher speed.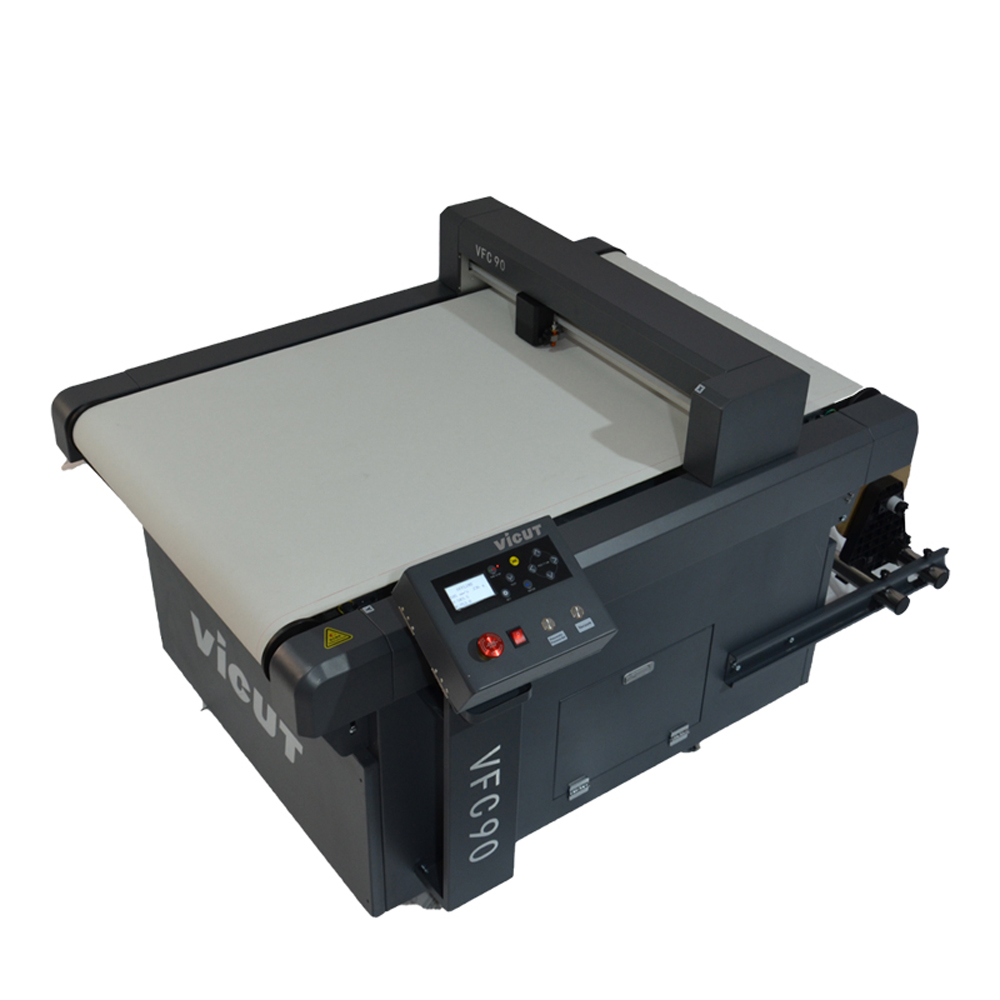 With the development of heat transfer processing method, DTF flatbed cutter is urgently necessary. Good stability and high precision, advanced algorithm, static free, no need overcut and multiple layers cutting,all these good features,makes it an excellent DTF cutter.Combining with DTF printer, VFC90 can make it an irreplaceable one-stop solution for DTF garment industry.
VFC90 DTF cutter is indeed a hot seller overseas recently.And the excellent performance of this machine made our agents full of praise.They said,VFC90 flatbed cutter is the perfect item to pair with DTF printer specialized to cut DTF films!
Thanks to the agents for their trust and support!VICUT,as a growing supplier,our goal is to provide the best machines and services,and finally achieve win-win cooperation with our dealers.
Global agents wanted,welcome to contact us for more information!