News about the machine upgrade of the DBX die cutting machine.
Recently, based on market and customer feedback, our company has made some improvements in the hardware and functions of the existing DBX label die-cutting machine, which makes the machine performance more stable, faster, and more convenient to operate. The main improvements are as follows: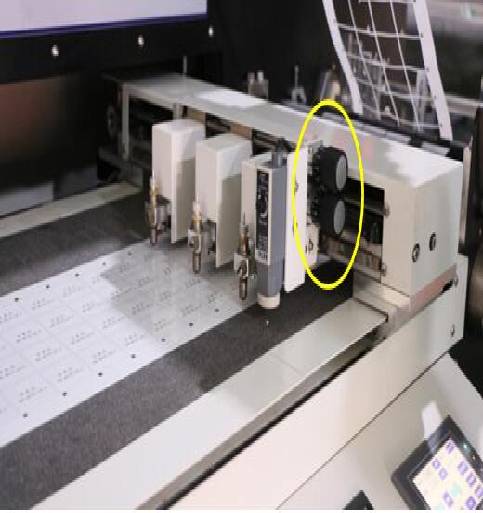 1. The speed is increased by 20% compared to before. In response to some feedback from previous customers, we replaced the motor and drive the machine to increase the speed of the machine itself by about 20%, which is more in line with the actual processing of the customer. Demand
2. Cutting head adjustment: In the past, the standard configuration of the machine was 2 cutting heads, and customers can choose 4 cutting heads. However, according to feedback from agents and customers, customers need to choose the number of cutting heads and adjust the distance between the cutting heads according to different situations during actual cutting work, but it is inconvenient and inconvenient to manually adjust the distance between the cutting heads. For sure, in response to the customer's feedback, our company has modified the cutting head part. There are 3 cutting heads as standard and the adjustment lever is added, which is convenient for customers to adjust the distance between the cutting heads, which greatly facilitates customers. The operation also improves the user experience.
3. Operation panel adjustment: According to market feedback, our company has improved the control panel of the existing machine. The position of the control panel is above the fuselage, which is not convenient for customers to operate and adjust parameters in a timely manner. In addition, the height of the fuselage is high. At these two points, our company changed the control panel part to the side of the current machine. This kind of adjustment is more convenient for customers to adjust the machine and humanization, which is well received by customers.
As more and more customers come into contact with our machines, in the future we will be based on the concept of thinking for customers, improving service quality, serving customers more, letting customers like our products, and willing to cooperate with us and implement cooperation Win-win.