In August 2021, the customer in Vietnam promoted the new products Flatbed Cutter 500VC, Sheet Cutter 350 and Card Cutter 330 through various ways such as online and offline sales, and achieved very good results.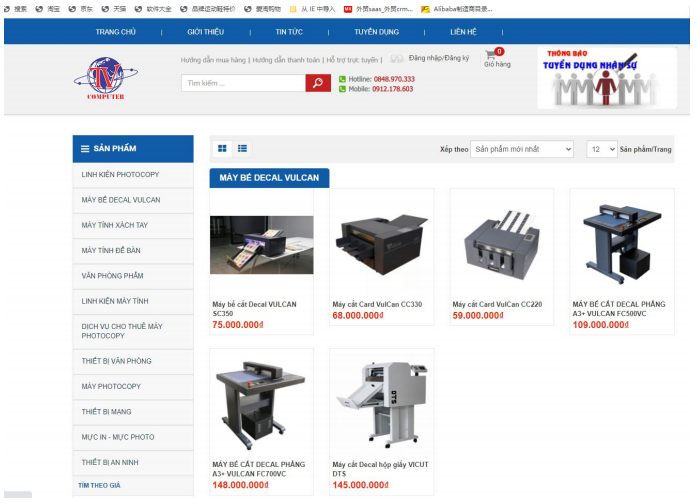 At present, the company is mainly engaged in printing equipment, and our Vulcan machines were introduced to provide customers with a better integrated printing and cutting solution, for which the customer has a technical team of 18 people to learn the new products in depth over the next 2 months. In order to serve the customer better, they plan to develop 73 secondary agents in Vietnam market.
1. According to the customer's feedback, the sheetfed and flatbed cutters with cameras were well received by the people on site! Customers confirmed new orders right after the promotion, replenished the supply and expressed their deep recognition of our machines, hoping to have better feedback!
2. In the environment of big data in the network era, Vietnamese customers learn to use the machine videos to accumulate a large amount of traffic and fans, while sharing our support policy and after-sales service quality for developing exclusive agents in different countries to win people's trust and respect.
3. VICUT, as a supplier to our customers, will also control the price and quality of the machine from the source, while strictly abiding by the rules of market operation and sharing customer resources and videos to agents, thus making our cooperation without worries and getting better and better.