Recently,our Brazilian distributor,who is our sole dealer of whole line of products,has unlocked a new function for card cutter CC330.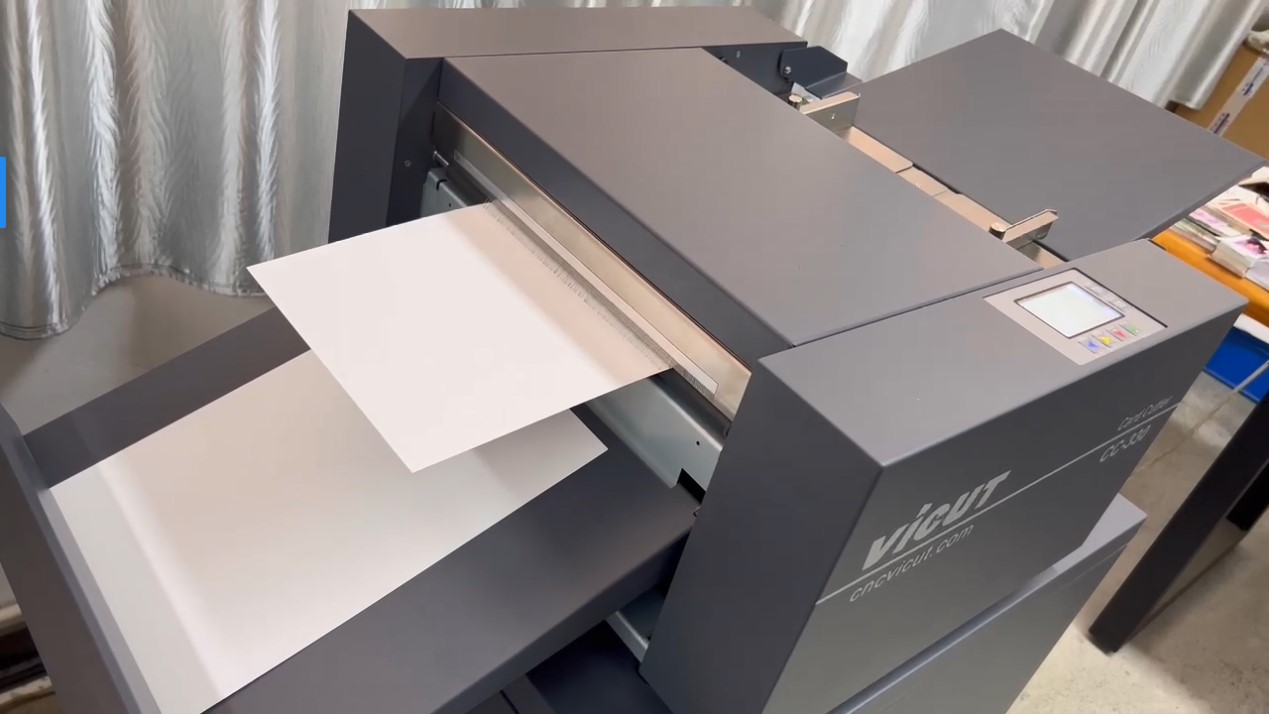 By taking off the Y blade cassette,just using X axis transverse blade,then setting the horizontal cutting parameters
on the typesetting software,so that he successfully realized his idea of cutting 2*A4 sheets from 320*465mm sheet!
It is very practical since normal guillotines have 1-3mm failure when cutting paper,while our CC330 card cutter is a
digital cutting machine with high precision.Therefore,CC330 can replace traditional guillotines to some extent.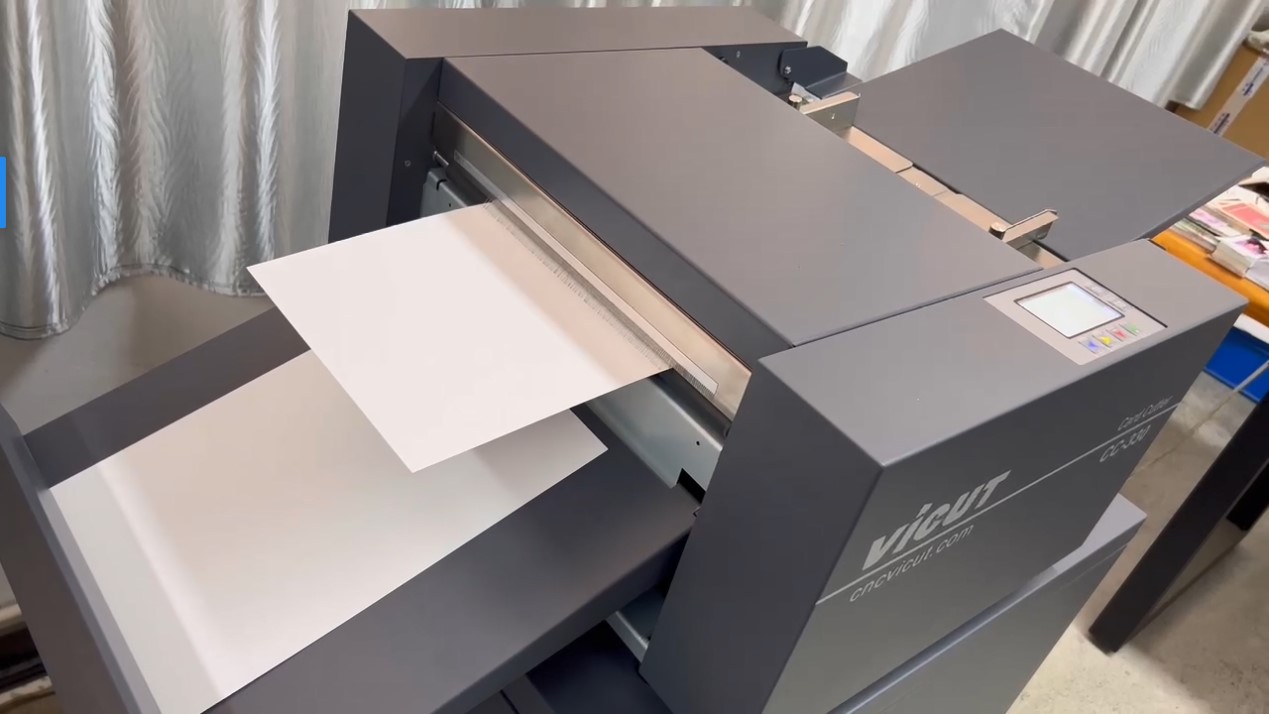 This function shows a whole new application for CC330 card cutter,totally
different from cutting business card,greeting card,tickets,etc.
It makes it possible to customize the paper size as you like!
More functions are waiting for you to unlock with your unique creativity!