GR6090F,a special purpose auto fed flatbed digital cutter for DTF industry with features optimized according to characters of material applied in the DTF field.
Super easy installation,one-key operation and high efficiency make GR6090F a right-hand man for DTF,heat transfer apparel industries.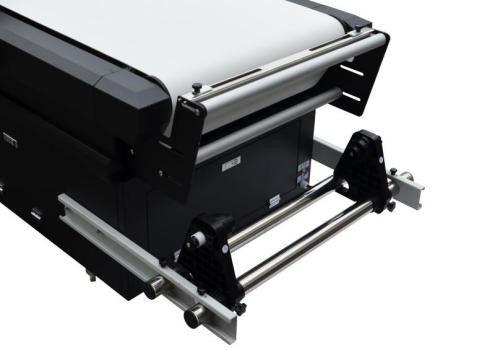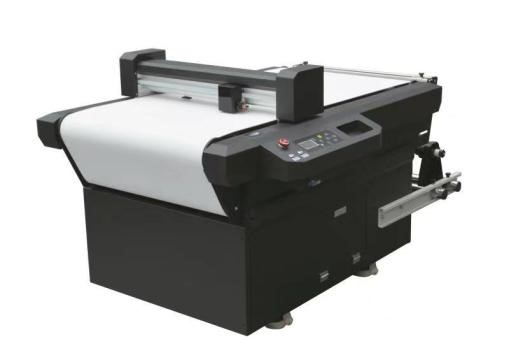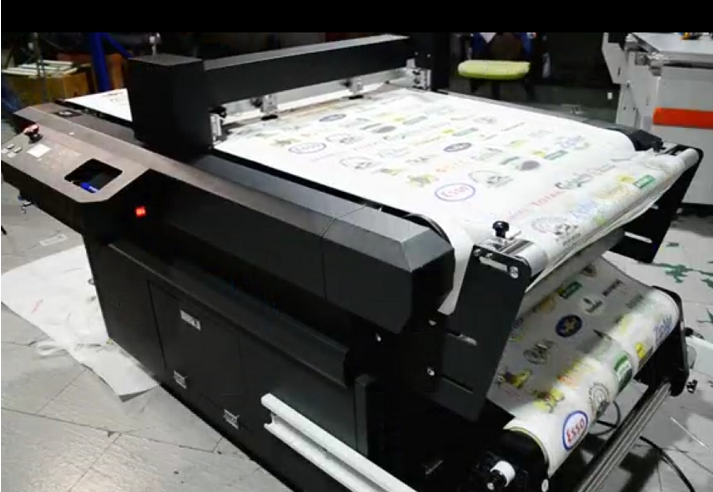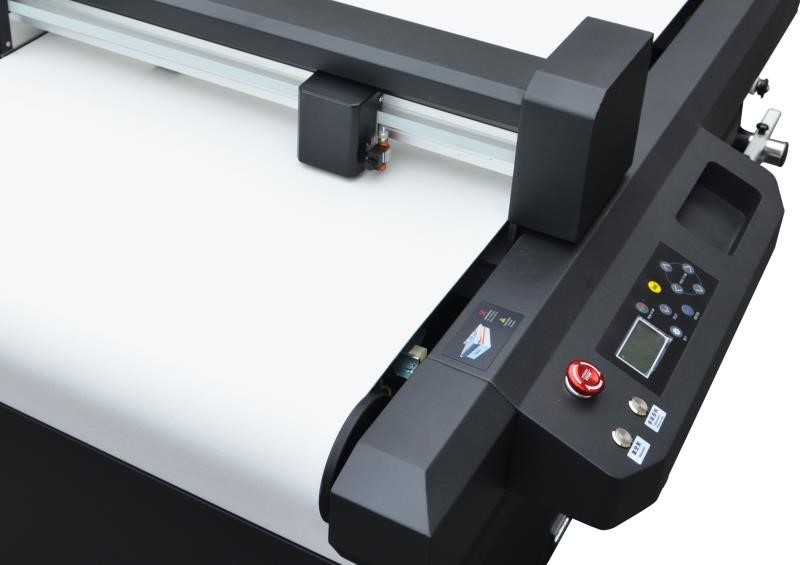 n Why do you need it?

➱MEET EVERY NEED OF YOUR CUSTOMER
Your range of applied materials is endless with the GR6090F digital flatbed cutter:
①PET Film for DTF Printer
DTF/Direct to film,which is a new technology for heat transfer-digital offset heat transfer.
②Other flexible media thickness from 0.03-3mm
For example,heat transfer film,PE-POF Film,PP Film,PVC film,multi-layer film,automotive film TPU-PPF,vehicle wrap film,PPF foil,screen protection film,glass film,film for flexible circuit,0.5-3mm rubber,3M adhesive sticker,magnet sticker,reflective film,labels.
③Cardboard
Up to 500gsm.
From soft and medium rigidity ,to creative,to large,we would love to see what you are working on!
n Why choose us?
Are you searching for ways to speed up the cutting process?Do you want to match or even exceed the output of your printer with your finishing capacity?
➱FEATURES OF GR6090 FDIGITAL FLATBED CUTTER
①Grating Ruler
The cutting depth is adjusted in every 0.01mm by the controller accordingly,grating ruler is of key importance for consistent cutting depth.
②Advanced Tool Carriage
The tool carriage is featured as fast,agile and no overheat for long-time non-stop operation.
③Servo Drive
Servos sensure the vinyl cutter to run at Max. Speed:600mm/s.
④Making Blade-tip Compensation by chip
GR6090F makes blade-tip compensation with Chip instead of software
⑤Fast Registration Marks Detection With CCD Camera
CCD camera is applied for wider varieties of colors.
⑥Segmented Area Cutting Operation
Contour cutting is performed sequentially in each segmented area,which improves accuray and tracking for heavier media or media that has been laminated.
⑦Automatic Data Retrieving with Bar-code
Multiple jobs are processed automatically while production errors are eliminated.
⑧Auto Fed System
Conveyor is applied for long seamless cutting/plotting operation.
➱COOPERATION ADVANTAGES AND PROSPECTS
①Join us and become a cut above the rest!
Our people are meant to connect the dots,between our users,partners and VICUT,all of them led by the market.That is how our professionals are working together to provide solutions to many.
We sincerely invite you to join our agent ranks, we are not simply selling machines to you, but to provide you with a set of solutions, so as to achieve a win-win situation for both of us.
②Service without beginning and end in mind.
We can also tailor to custom upgrades and requests to fit our customers' needs with high quality and stronger support being our priority.
n Conclusion
Whether you'd like to get more info on what,why and how we do ,need help with what you're creating,would like to partner up or just say Hi---we'd love to hear from you.