Local time in South Korea from 14th to 17th June,JIKUM,our only desingnated agent would participate in the KOREA CHEM 2022 exhibition in Seoul
Korea CHEM is known as a technology exhibition representing the chemical engineering and processing industries
The main exhibits are chemical equipment machinery and systems, control equipment systems, high viscosity and high concentration conveying systems and other factory equipment
JIKUM company brought our VR240 digital die-cutting machine and OKI printer to the KOREA CHEM 2022 exhibition, providing a one-stop label processing solution (printing + laminating + cutting + waste + striping) for users of roll labels in the chemical industry.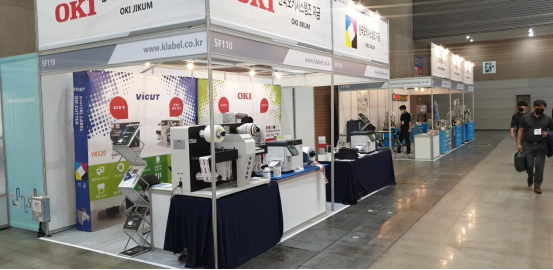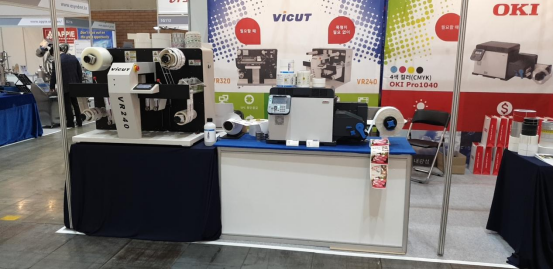 With the development of label printing and cutting industry, online die-cutting, digital die-cutting, and integrated die-cutting have gradually replaced the traditional die-cuttings, involving digital labels, printed packaging, advertising and logos.
Our digital die-cutting products, with the characteristics of intelligence, systematization, stability, humanized operation and cost-effective , have brought convenience, improved efficiency and also created greater value for the majority of users. Based on users' needs, keeping improving technical capabilities, strengthening product quality management are our continuous pursuits , with the continuous improvement of our digital die cutting equipment, I believe we will contribute to the arrival of a new era of intelligent die cutting.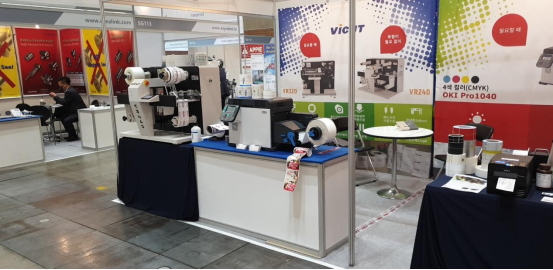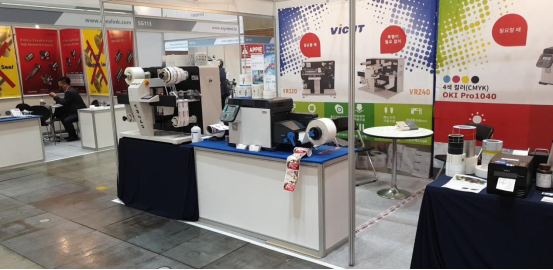 Thanks again for the efforts of our agent partners, we look forward to expanding a larger market togther, opening up a broader application field, and achieving symbiosis and win-win results.